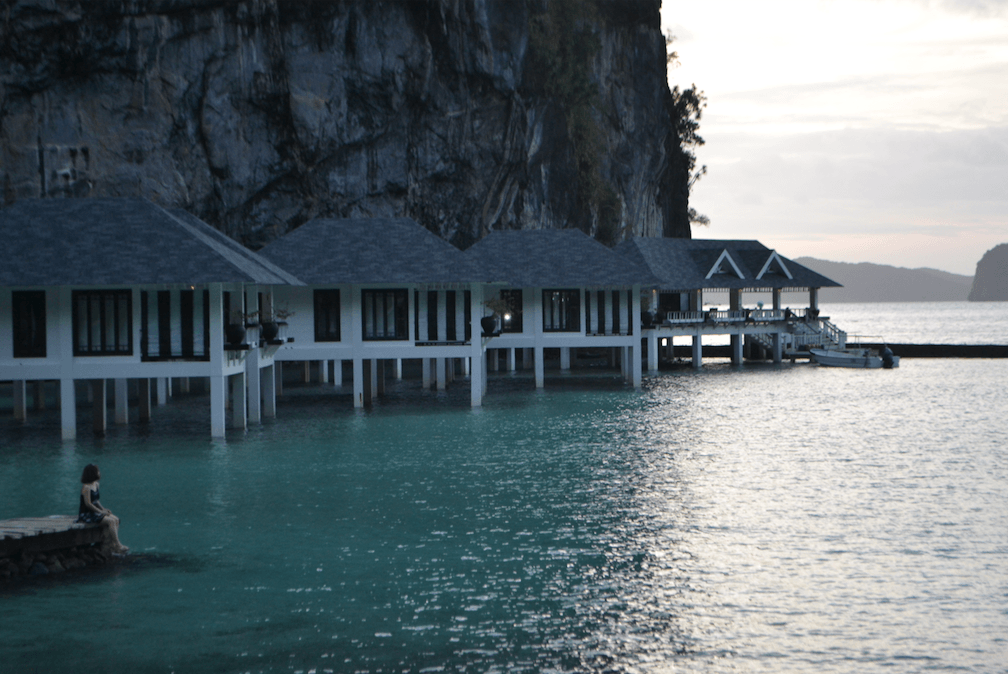 Escaping the bitter winters of New York in search of paradise in the country that is home.
It's a bright 6AM in the morning—the sun is crisp and blazingly warm. We have arrived in Puerto Princesa, Palawan—ready to embark on a five-hour journey to El Nido—the faraway, remote, and mysterious, yet immaculate destination we've profusely googled, read, and heard countless things about from family, friends, colleagues, to features in Conde Nast and the National Geographic. We've come to see if this place lives up to the hype or if it's just another byproduct of hyperbolic marketing strategies that the competitive travel industry has grown accustomed to.
Does El Nido deserve to be on a bucket list? Is this place really worth the 24-plus hours of travel time from the East Coast of America? Are the stories true about this hidden paradise? Is this where I can find refuge, solitude, and get re-centered from the current state of my American life? Why did we choose El Nido instead of Bali, Phuket, the Great Barrier Reef, a Mediterranean Cruise, or even the South of France?—This better be worth it.
As I hear the giddy pitch and tones of Filipino accents intertwining with Tagalog and foreign tongues ranging from American, Asian, European, and Middle Eastern English, I am hit with the vivid memory and darkness of those cold, blistering winters of New York City. I smile and think—I'm just happy to be back home and finally bronzing under the Philippine Sun. This must be what my parents feel when they say there's nothing like going home to the Philippines.
Amongst the scores of foreign and local travelers deplaning, we find our driver holding a sign with our names on it. We say to him, "El Nido Resorts?" In a rather adorable yet sinister grin, he smiles at us—as though he knows of a beautiful secret that we are about to be told—that we are about to see and experience something unique.
Two-hours earlier than projected, we arrive at "the White House"—the central location to check-in for the boat rides to the islands. The lush, scenic drive alone sets the stage for the natural wonder that El Nido Resorts is built on.
We excitedly get out of our private van—yes—no qualms, no reservations whatsoever.
When we booked our package we told El Nido Resorts to give us the full works—give me the full five-star treatment—I don't care about the costs—I just want to get away. (It's still considerably cheaper than any other five-star destination on the Planet). We get out of our private van and are escorted to our private boat—an hour long sail over clear, blue, shimmering calm waters to Lagen Island.
We see the islands in the distance—a foray of 45 islands that solidify the cove like an army protecting its queen. I think to myself, this is Planet Earth-where am I on the world map?
As the captain completed our voyage across the lagoon over ancient mangroves unnerved by modern times, he smiled over to us and said, "Welcome to Lagen." We glaze at the rocky terrain which is nothing short of an ancient geological rendition of a Picasso.
The welcome reception by the El Nido Resort staff was the perfect conclusion to the scenic views of mountains, coves, and beaches during our excursion. I close my eyes and try to capture the memory of this welcome—a feeling that is now in the distant past of the once great nation I now live in—as a person of color and the child of immigrants, I've never felt this welcomed ever, certainly not in America. It's certainly good to be home.
And so we have arrived with our eyes wide open and jaws involuntarily dropped in Palawan's second UNESCO-recognised site. This is certainly one of Asia's most remarkable and exclusive destinations. This is where the Lagen Island resort was built—an island made of limestone that rises above calm waters complemented by a foreground of a fertile, green forest which are undoubtedly thousands of years old.
If seclusion, luxury, and natural charm are what you seek—stay at any or try all four of El Nido Resorts' eco friendly resorts. There is a certain tranquil, undeniable poetry that consumes the senses when traveling to a place that has yet to be overrun by tourists—come and experience El Nido before the proverbial they arrive.
There are moments when you discover a new restaurant, bar, or bookstore that perfectly matches your aesthetic. And you can't decide if you should share it with others or just keep it to yourself. El Nido is boldly one of those places. I can't help but wish this was my own secret paradise because the nomadic, castaway dream is actually alive and this is where it lives—in the Philippines.
–
Photographed By Dr. Roxanne Carbonell Oriel and Dr. Neal Joseph
Facebook Comments