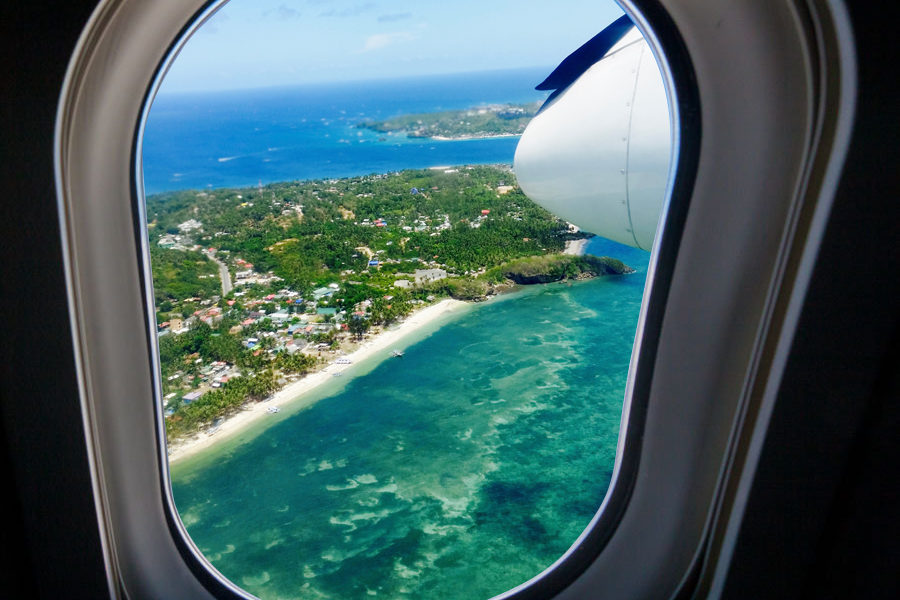 Moving to a foreign country is one of the biggest life transitions you can ever make. While it can be challenging and fraught with paperwork, it can also be an immensely rewarding and enriching experience. Whether the move is for business purposes or for personal reasons, relocating to another country is a huge, frightening, and life-changing leap.
Whatever the reason, moving abroad alone is sure to change your life for the better. Here are four Filipino-Americans who have decided to share their cathartic experiences towards leaving everything they knew and loved to step out of their comfort zone: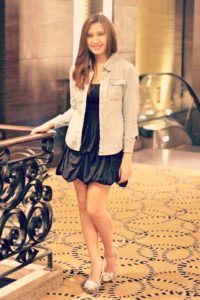 Jessica Garcia, 20 years old, College Student
Moving to anywhere new is always a struggle—especially if you're moving to a new country. The nerves alone are hell—you worry about everything: about fitting in, making new friends, adjusting to the culture and finding your way in a new place.
When I moved to the Philippines, I didn't even know how to speak the language. My world was turned upside down—from living in California I had to relocate to Manila without prior notice. It was so sudden that I didn't even have time to digest what was going on, the next thing I knew I was on a plane but getting on that plane was the single best thing I've ever done in my life.
Yes, I struggle for a while and it took time to really get the hang of things but with all the friendly faces and loving hearts, it didn't take long before I fell in love with the Philippines. Even with the language barrier, everyone was so understanding and patient with me—they took the time to teach me the language and help me understand a lesson in class when it was just too hard for me to keep up.
It would've been so easy to bully me and push me around but like true Filipino they chose to love and accept me instead. I even fell in love with the exotic food. Nothing will ever replace Sinigang na Baboy in my heart.
That's why if I could do it all over again—if I had choice to where I would move to, I will always choose the Philippines because it's everyone's home. There are a vast number of countries I could've moved to but I will always be glad that I moved to beautiful Philippines.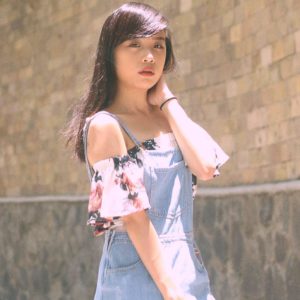 Charisse Trinidad, 20 yrs. old, Lifestyle & Travel Journalist
The heat smacked me in the face as soon as I walked out of the airport. It was something I hadn't felt in over a couple of years. After many sleepless nights, tears, and weeks of trying to calm my nerves, I was finally in Manila. In spite of the traffic, heat and the crowds, I was ecstatic to be back here.
I was born and raised in the United States. My decision to come here was pretty shocking to everyone I knew. The million dollar question: "Why the Philippines?"
I hate explaining myself. But I realize that it is human nature that we try to make sense of each other's decisions, especially if it's someone you know and care about.
If I wanted to be wealthy, drive a Mercedes Benz and live in a huge house on the hills, journalism would be my last choice for a profession. I would have just gone into public relations. I know that everyone needs money to survive, but that's not what inspires me.
"Can't you take up a course in New York University or University of Los Angeles, like, something within the country?" a relative asked. "Life is better here. Why the heck do you want to go back there?" were just some of the other common questions I got when friends and relatives learned I had decided to go to Manila to get a college degree.
There are 3 million Filipinos in the US with the biggest influx coming in after the 1960s and after. According to the 2010 census, Filipinos are now the largest Asian ethnic group in East and West Coast, surpassing the Chinese community.
Filipinos left their homeland in droves during the mid-20th century for various reasons—whether to escape martial law during the Marcos era, or simply to look for greener pastures. And there are so many more who still want to leave today. They said I was baliktad.
New York will always be home and no matter how dark my skin gets, I'll always be an American. But my parents raised me very Filipino and did a good job in preserving culture and at least some understanding of being Filipino and the language.
So why would I want to go to the Philippines? The opportunity just presented itself.
After college, I began pursuing my love for writing and journalism with a Filipino-American owned magazine called Balikbayan Magazine, and also contributed to various blogs. I was not intending on pursuing in this field, but falling under the right mentors and immersing myself in community issues and conversations inspired me to believe that I could do it.
Being of service is my passion. I love storytelling. Like most young people, I didn't really know what I wanted to do. But with learning about the Filipino lifestyle and journalism, it just clicked. I couldn't ignore the calling any longer.
Journalism was a sideline for me and even some veteran editors I knew told me it was better off as "just a sideline." Is that what journalism has become? Did the journalism I grew to love and which gave me a reason to live become just a romanticized unrealistic thing of the past? It couldn't be.
Then Balikbayan Magazine came along.
I heard the job offer from my father who is highly active in the Accounts department. I then followed Balikbayan Magazine and read almost everything I saw on their website.
Why would they even look at someone like me, especially if I was applying as just a fresh grad? I've always been the type to apply to everything, even if I thought it was out of reach. That attitude paid off. A few days later I came in for an interview, heard the words I thought I would never hear from a publications company, "You're hired."
The next step was deciding whether to take it or not. After a week without sleep, I realized the question was how can I say no? Asian Journal gave me a reason to be excited about writing again. To tell lifestyle stories that inspire smart conversations and drive a thirst for change by harnessing the power of social media was something I always dreamt about.
I still have to rub my eyes and pinch myself to check if I'm really sitting here in a Publications Office—if I  had really just dropped my entire life in New York for the Philippines. My optimism and idealism will be challenged here—I know. And even if others have lost hope in the Philippines, I have not.
No media organization is perfect and I don't expect everything to work out the way I want it. All I really hope for is to contribute to this exciting new world of Philippine journalism, and to do what I can to hopefully see an even better Philippines.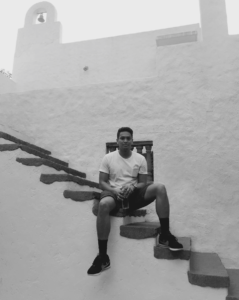 John Ignacio, 31 Years Old, Ed Tech Ninja
New Yorker now living in BGC, Manila. I'm a former NYC educator who enjoyed utilizing technology in the classroom as well as sharing it. I then transitioned to the growing world of the Ed-tech startup scene and took my talents to a Bill Gates-funded personalized education startup, where I had the privilege to work with the most exceptional and diverse group of human beings ever.
Years of NYC start-up experience and wearing multiple hats helped me become an Ed-tech ninja, and my mission is to always find and assist the best technology solutions that can improve education. Nowadays I'm traveling all over Asia but wanted a home base to be in Manila to "do cool things that matter" and personally, to find and assist homegrown Filipino talent.
So far while living in the Philippines, the internet speed is depressing, the commercials are great (McDo "tuloy pa rin" is my favorite), "kabits" are weirdly celebrated on television, and any actor apparently has the ability to sing in front of a live audience. People are also always late, and you need to really speak Tagalog in order to make "tawad".
I've improved my Tagalog in 5 months thanks to my daily practice with Uber drivers, and I'm also happy to say that I've found a homegrown Filipino company that is solving a real problem in the education sector. Their 22-year old CEO, Gian Javelona is the Professor X of the Philippines. Somehow he's garnered the most talented and witty young Filipino developers I've seen in my life. He's also managed to persevere through the corruption, outdated traditional values, lack of funding, and even really old laptops to developing a scalable product. The name of his company is OrangeApps, and they are currently an all-in-one school management platform that improves the daily operation of any school. It's also called Orange because Gian wants to be the "Apple" of the Philippines.
In my 5 months in Manila, I realized that we fail to invest in our own people in the Philippines. This is evident in my daily commutes, where I pass through tons of companies that are not Filipino owned, and maybe are just moving here for cheap labor. There are even college courses that prepare you for call center work, which I find absurd because I know customer service will be automated in the near future.
In the end, there are definitely talent and potential in this beautiful country, I'll just have to figure out a way to show everyone.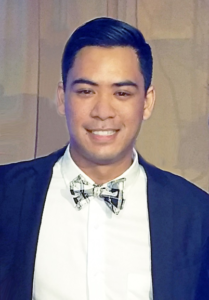 Jezreel Gaius Antonio Apelar, 28 Years Old, Urban Planner
As a kid, I was the only Filipino-American boy in my elementary classes. Luckily for me, I embraced being Filipino early on and it never really bothered me being so different from all the other kids. In fact, I was proud of my heritage as early as kindergarten. I remember my "Show and Tell" time consisted of me sharing souvenirs from the Philippines. I will never forget sharing my exotic shell collection to my classmates.  They were all in awe, not having seen anything like it. From then on, I continued to take pride in showing and telling people about my Filipino culture.
I knew at some point in my life I wanted to go back to the Philippines. After finishing my master's degree in urban planning, I thought the Philippines was the perfect place to practice planning and gain experience. Currently, the Philippine economy is one of the fastest growing in Asia. The population is young, vibrant, foreign investment is pouring in, and there is so much optimism all around. I figured, I'm young, and I'm single, Why not now? This was an opportunity of a lifetime. So, I packed my bags, bought a one way ticket on PAL and headed for Manila!
Within a few months, I landed a job doing exactly what I loved: urban planning and real estate development. I got my dream job in my dream country.  In three years, I have started my own real estate brokerage, now manage an NGO, serve as a consultant on development projects, started scuba diving, and once in a while do fun voiceovers thanks to my American twang. I love travelling around the Philippines and capturing glimpses of the culture and heritage. It's fascinating how one social media post can really make an impact on one's views of the country. I hope continue changing people's views, one post at a time.
Many Filipino-Americans don't know what life is like in the Philippines. Some have heard horror stories and some have only seen photos of the poverty and blight. While these do exist and they should not be ignored, there is still so much that Filipinos and Filipino-Americans can be proud of. I'm not only an urban planner, but I am also an ambassador of the Philippines to America, and to the rest of the world (the universe, rather). The Philippines is a beautiful country and I encourage everyone to explore, visit and see for themselves. Despite the challenges, I do not regret the decision I made to move here. I am one of thousands of Fil-Ams who are enjoying life out here. The opportunities to make a difference here are limitless.
As we celebrate Filipino-American Heritage Month, know that there is so much to be proud of. You just have to see it for yourself and open your mind. It's a blessing to be able to call oneself Filipino, and also American. This is your month. Take time to "Show and Tell" who you are.